Designer clothes come from a place of creativity.  Think of all the hours spent choosing the perfect fabric and color, creating the style and cut.  The needle and the thread, the pins, the scissors and the vision, all working tirelessly for that special piece.  Designers are definitely hard-working, dedicated, and wildly imaginative.  However, every now and then a designer shows up who has all of these components and makes beautiful pieces, but along with that he has a story to tell about perseverance, passion and strength that is truly remarkable.  Giovanni Sanchez of Studio GVNYC in New York City has such a story.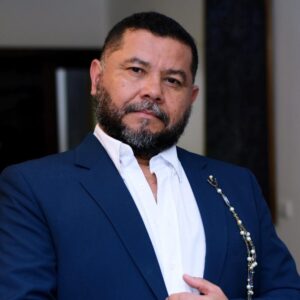 Giovanni began his career in Costa Rica at the age of 16.  In a unique twist, his start in the fashion industry was not with dresses but with napkins.  Taken under the wing of designer Orlando González, Giovanni was taught to create intricate fruit paintings on cloth napkins which he later sold as artisan gifts.  The popularity of napkins grew considerably and women began to request that the paints be applied to the front of blouses as well.  Realizing the community's interest in custom clothing and realizing that his skills with it were limited, Giovanni entered the Modern System Verona design school.  He took every possible opportunity to learn and develop his skill set and began creating his own pieces.  His passion for him continued to flourish as he introduced his works to fashion shows.  His designs of him began to be noticed by very influential people such as the First Ladies of Costa Rica, celebrities and singers.  He found himself quite busy working every day while mastering his skills.
One of the most interesting things about Giovanni is where he followed his path.  Not only did he start out in the fashion industry in a unique way with his grape-painted napkins, but before ending up in New York City with his own fashion design company, Giovanni had a few more twists and turns.  First, he worked in two seminaries making pants, shirts, and robes for the brothers.  The second seminar he worked for was in financial trouble.  With a generous heart he began selling his tailoring skills to raise money for the convent.  He made wedding dresses and men's suits and gave his proceeds to the convent for food and other necessities.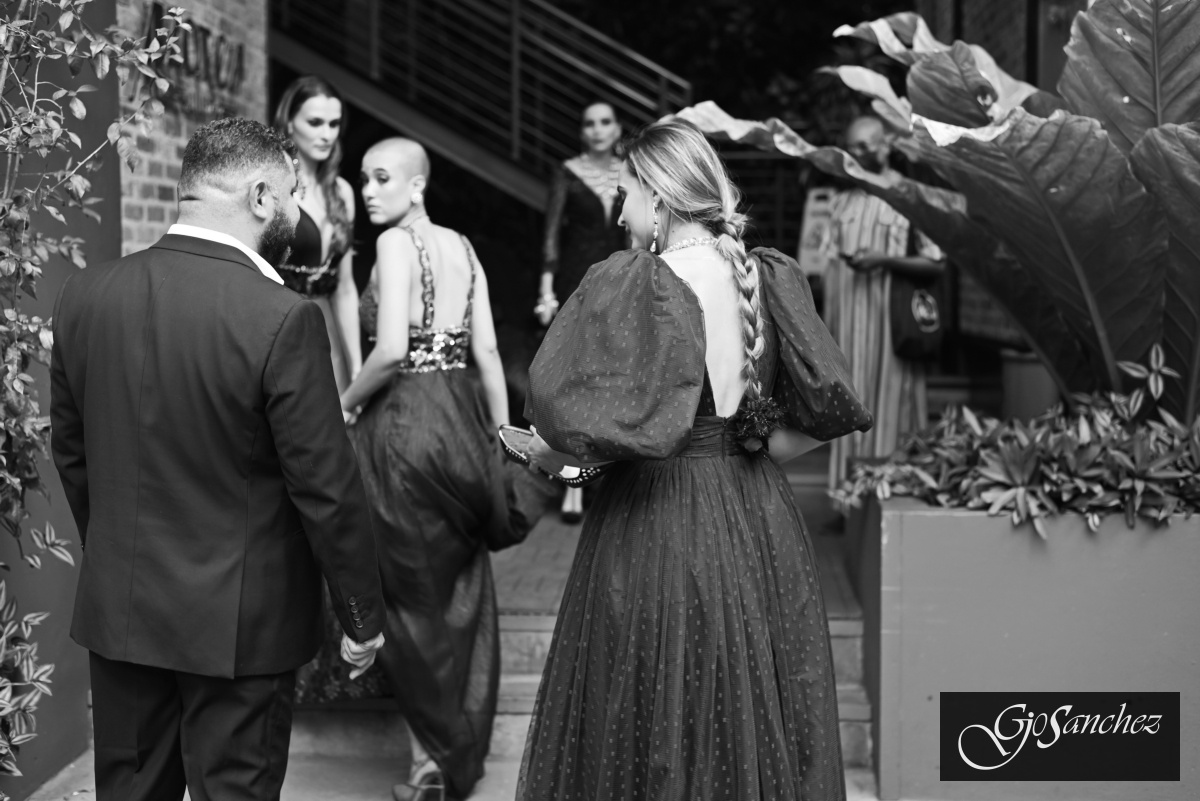 With his hand in the design again, Giovanni realized that he missed the world of fashion and opened his own Atelier.  He worked with journalists and television stars, and even appeared in the newspaper "Al Dia, Queens of Beauty".  But with each new adventure, Giovanni's drive to grow and learn washed over him and he returned to school at the National Institute of Learning by taking an online industry patterns course.  Before he knew it, he was making garments in mass production for Capaz Vaqueras, a company that supplies uniforms for the Army of the United States, Canada, Chile and Brazil by making patterns for companies VF and Goretex.
Gio Sanchez Fashion Style
Giovanni has had his hand in so many different styles.  At this point in his life he has made clothes, seminary habits, military uniforms, and even started making stage costumes for the Don Giovanni Opera.  But it was after helping to prepare the collection of Sonia Chang Díaz, a very prestigious designer in Costa Rica, that he really took heart.  It was then that he was inspired to take his dreams, his passion, and his vast skill set and move to America to become one of the world's top fashion designers.
In USA Gio met an amazing lawyer who's married him and support his dreams
GVNYC – New York City Fashion Studio
Gio opens his Studio with the idea of ​​helping the New York fashion designers make samples for his collections and so he meets Laquan Smith, who hired Giovanni to make pieces for each of his collections for NYFW.  Through him, Giovanni has made costumes for Beyoncé, Nicki Minaj, Rihanna, Kim Kardashian, Cardi B, Kim Petras,  Jennifer Lopez and many others.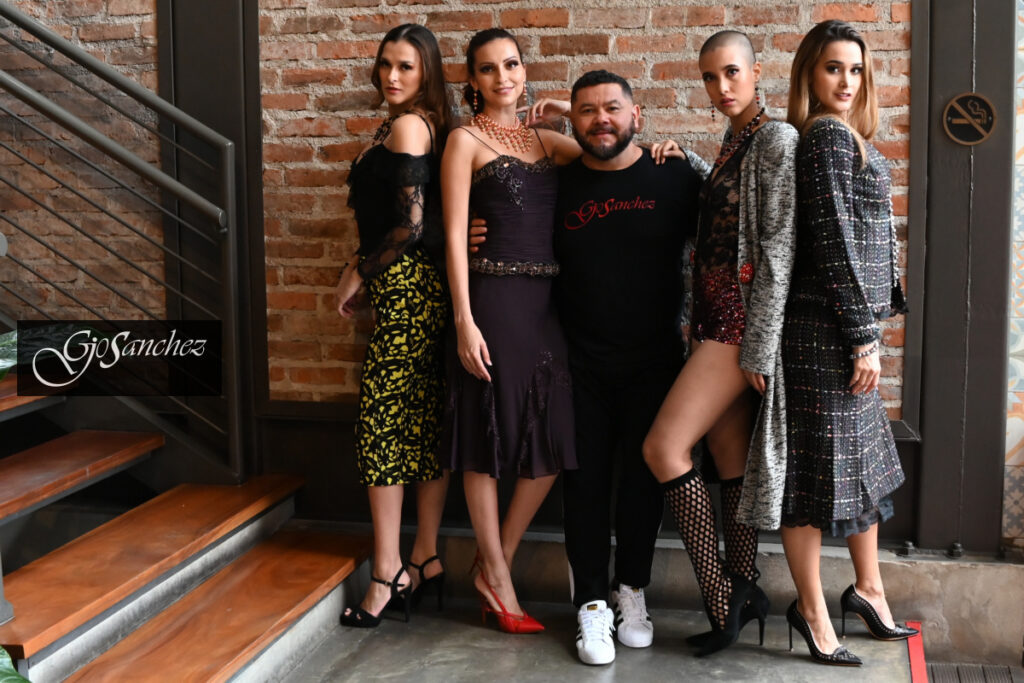 At the same time he is hired by FIT (Fashion Institute of Technology) in the master's program (MFAfD) five students from the
Program participate in one of the most important Geoffry Been design competitions and two of them qualify and Gio puts a deep interest in helping Kritika Mancheda winning the first place at the national level in the United States very proud of it Gio puts a lot of interest in preparing  her collection for Costa Rica Fashion Week in 2018.
He dressed the cast of Queens of the Miss International World event organized by Angela Posilico, participated in the great event 100 Successful Woman in business in Fort Lauderdale where he received an honorary statuette
Today Gio has built a great career as a fashion designer in New York City making presentations at the NYFW being one of the most renowned designers in the City working for other designers like Alberto Makaly and for his own collections.  Linda Briceño, winner of the Grammy as best producer of the year, wore one of her dresses and was cataloged among the Top Ten of the
Best Dresses of the Year
Gio is a tireless worker who gives courses at FIT and private clients, he continues to present collections in NYFW and Miami.
Currently Gio's collections is projected and valued with high quality and a glamorous professionalism among American society, his suits can be used both in red carpets gala events as In luxury resorts weddings and special events.
The luxury, glamour, elegance and beauty a whole set of a Costa Rican at an international level.
FB Gio SanchezFashion
IG @giosanchezfashion_